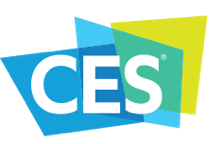 Dynamics Announcement from CES
Watch as Dynamics revolutionizes the payments industry.
Dynamics Inc., Global Banks, Payments Networks, And Telecommunications Carriers Unveil Wallet Card™
New Payment Card with Embedded Cell Phone Chip Provides Unprecedented Levels of Security and Functionality; Wins Best of Innovation Award at CES 2018
CES, Las Vegas - January 8, 2018 -- Dynamics Inc., in conjunction with international banks, card issuers, payment networks, and telecommunication operators today unveiled Wallet Card™ -- the world's first connected, secure payment card. The Consumer Technology Association (CTA) also recognized the Wallet Card and the Wallet Card Consortium members with four CES Innovation awards including the Best of Innovation Award for Security Technologies. It was an honoree for Computers, Embedded Technologies, and Technologies for a Better World. This marks the first time in history a payments consortium has been awarded the consumer electronics industry's most prestigious award.
Dynamics' Wallet Card will be on display in booth 30359 at CES 2018, which runs January 9-12 in Las Vegas. The product will also be included in the Innovations Showcase at Tech West, Venetian, Ballroom E/F.
Key Wallet Card benefits
Fastest data breach response and replacement – If a data compromise occurs at a merchant, the bank can instantly delete the compromised card account number and replace it immediately with a new account number. This provides peace of mind and reduced fraud risk for the consumer with a new card.
Multiple cards in one – With the Wallet Card, consumers can access their debit, credit, pre-paid, multicurrency, one-time use, or loyalty cards on a single card with the tap of a button.
Anywhere distribution – Wallet Card is the first instant, digital card platform. Banks can distribute Wallet Card anywhere and at any time – such as in their retail branches, during events or even in-flight and consumers can activate it immediately. Card information can then be downloaded through a highly-secure, over-the-air cellular connection.
Rapid card replacement – Each year, hundreds of millions of consumers lose their card or have it stolen. With regional Wallet Card fulfillment, a new card can be couriered directly to the consumer within hours. The consumer can then instantly restore their wallet by downloading their cards.
Tighter connections between consumers, issuers and retailers – Messages can be sent to the Wallet Card at any time. For example, after every purchase, a message may be sent to notify the consumer of the purchase and their remaining balance if they used a debit or loyalty card. Consumers can also opt-in to receive coupons directly on their cards or be notified of a suspicious purchase and click on "not me" to have a fraud alert set and new card number issued. In another example, a coupon may be sent to the consumer.
The Technology Behind Wallet Card
Dynamics' Wallet Card is a full telecommunications platform in the same size and shape as a normal credit or debit card. The Wallet Card is the first IoT Card™ from Dynamics. With almost 200 internal components, this Internet of Things device incorporates a number of cutting-edge technologies including:
A cell phone chip and cell phone antenna so data can be transferred between Wallet Card and the bank anywhere in the world and at any time of the day.
A battery and organic recharging chip so that the card charges itself through normal operation. Wallet Card can last indefinitely without the need for the consumer to perform any physical action.
A card-programmable magnetic stripe, card-programmable EMV chip, and a card-programmable contactless chip. At any time a new card profile can be downloaded to the card so that when that card is selected, the card's magnetic stripe, EMV, and contactless data is written to the associated components.
A 65,000 pixel display and user interface so that a cardholder can change between different cards and informational screens.
"We're humbled to receive this prestigious award from CES and excited at the personal connection our technology made with this best-in-class judging panel," said Jeffrey Mullen, CEO of Dynamics Inc. "This is just the beginning. Wallet Card is poised to redefine the way consumers and businesses think of credit cards and enable a close, more secure connection."
About the Wallet Card Consortium
The Consortium was assembled by Dynamics Inc. and includes a number of the world's leading banks, payments networks, and carriers. A mission of the consortium is to improve security and functionality of payments and cards.
Founding members include:
Initial announcing global payment networks include Visa, Mastercard, and JCB.
Initial announcing global banks and issuers include leading global banks such as Sumitomo Mitsui Card Company (Japan), Emirates NBD including its subsidiary Emirates Islamic (UAE), IndusInd (India), CIBC (Canada), and others to be announced later this year.
Initial announcing global carriers include Softbank/Sprint, the global technology/IoT enabler and the first telecommunications entity to power the card.
Register for a Wallet Card™
To be notified when a particular card will be made available to the public, consumers can register today for a Wallet Card at www.getwalletcard.com.
About Dynamics Inc.
Dynamics has three business units – an intelligent card, value-added processing, and phone payment technology business unit. The Company's intelligent card division has introduced market defining card products such as the world's first multiple account card (Canada), the world's first password protected card (Asia), and the world's first multiple co-brand card (USA). The Company's value-added processing division provides real-time loyalty and purchase notification to over 10 million consumers and includes customers such as Tim Hortons and the Upper Deck Company. The Company also produces pay-by-phone technology that is used in millions of cell phones. LG Electronics leverages Dynamics technology in LG Pay. Dynamics has raised over $110 million dollars in funding from investors including Mastercard, CIBC, Adams Capital Management, and Bain Capital Ventures. Dynamics operates multiple manufacturing facilities, physical card personalization, and remote data trusted service manager (TSM) facilities, with its Global Headquarters in Pittsburgh, Pa., APAC headquarters in Singapore, LATAM headquarters in Sao Paulo, Brazil, and EMEA headquarters in New York. More information on the company, its technology and applications can be found at www.dynamicsinc.com.
All Trademarks are the property of their respective owners
Press Coverage
BusinessWire 1.8.2018
Dynamics Inc. Joins AT&T Partner Exchange
BusinessWire 1.8.2018
IndusInd Bank and Dynamics Introduce India's First Battery-Powered Interactive Payment Card
BusinessWire 1.8.2018
Emirates NBD and Dynamics Partner to Introduce Wallet Card™ -- UAE's First Battery-Powered Interactive Payment Card
BusinessWire 1.8.2018
Sprint and Dynamics Unveil Wallet Card™ -- The First Battery-Powered "Connected" Payment Card
BusinessWire 1.8.2018
Dynamics Inc., Global Banks, Payments Networks, and Telecommunications Carriers Unveil Wallet Card™
BusinessWire 1.5.2018
Dynamics Inc., Visa, Mastercard, JCB, Telecommunication Companies, and International Banks to Unveil New Payment Technology at CES