Proven Leadership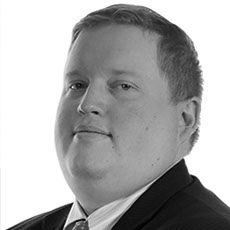 Jeff Mullen
Founder & CEO
Within a few months of starting his MBA at Carnegie Mellon's Tepper School of Business, Jeff Mullen incorporated Dynamics. A few days before his commencement, Dynamics received its first $MM term sheet from a national venture capitalist. Jeff received a degree in Electrical and Computer Engineering at Carnegie Mellon ('01), a JD at New York Law School, Evening Division ('05), and an MBA from Carnegie Mellon's Tepper School of Business, where he was a James R. Swartz Entrepreneurial Fellow.
He started his career as a patent attorney at Fish & Neave. He is also an inventor on more than 150 patents ranging from mainstream consumer electronics to children's electronic toys.
Jeff has won many prestigious international business plan competitions, including the Rice Business Plan Competition, Carnegie Mellon McGinnis Venture Competition, and the University of San Francisco Business Plan Competition.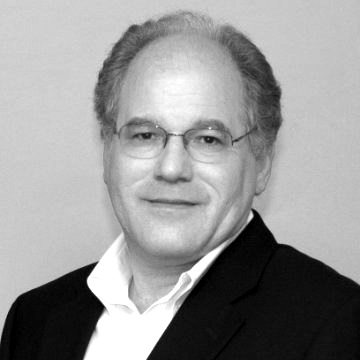 Warren Weiner
Chief Financial Officer
A 30-year veteran of telecommunications and technology, financial, operations, and business development executive, Warren has particular expertise in raising outside capital, implementing internal controls for high-growth technology companies and negotiating key business relationships and acquisitions.
He served as CFO of SkyCross, Inc., a leading RF solutions provider for smartphones and wireless data devices. As CFO of Paratek Microwave, Inc., a leader in adaptive RF tuning solutions for smartphones and tablets, Warren negotiated strategic relationships, equity investments, and led the company to an acquisition by Blackberry. While serving as CFO at Transilica, Inc., a solutions provider for short-range wireless applications, he secured customer orders totaling $100 million and completed acquisition by an RF transceiver company. At Pacific Communication Sciences, Inc., he had profit and loss responsibility for early smartphones, CDPD wireless modems, and two-way pagers, and led the $70 million acquisition of PCSI by Cirrus Logic.
Warren holds a bachelor's degree in economics and a master's degree in business administration from The Wharton School, University of Pennsylvania, and is a CPA.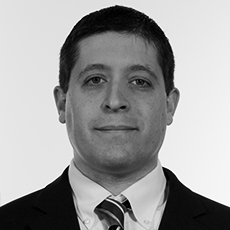 Jonathan Beaver
Chief Information Officer
Jonathan holds a PhD in Computer Science from the University of Pittsburgh. Prior to joining Dynamics, Jonathan spent 6 years as a software development team lead at Ultra Electronics ProLogic where he helped lead software development and systems engineering activities for the Department of Energy and the Navy.
Norm O'Shea
Chief Production Officer
Norman E. O'Shea is a 30-year veteran of technology manufacturing and supply chain management recognized for innovative manufacturing strategy and execution. He was chief process and production architect of the Fremont, California facility for Steve Jobs' start-up 'NeXT' computer company.
Norman has been responsible for manufacturing a range of technical products, including medical devices, miniature radio frequency transceivers for the UAV, telecom equipment, and 'smart metering' RF meters and transponders for the electric, gas, and water utility industry. While at Motorola, he was granted a US patent for groundbreaking assembly process for RF devices.
He is graduate of the University of Illinois with a degree in Ceramic Engineering (Material Science).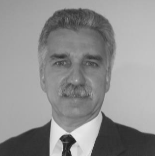 Keith Huthmacher
General Manager; Non-Powered Cards and Applets
Keith has spent 30 years developing cutting edge products and solutions primarily for the Telecommunications and Power Systems Industries as an Engineering Executive leading multifunctional teams.
Keith has been Vice President of Engineering for Dynamic's for the last 5 years during which time a number of innovative new credit card products and associated technology has been developed and released.
Keith is a graduate of SUNY Buffalo where he received a Bachelor's of Science degree in Electrical Engineering.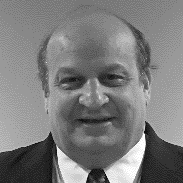 John Mazock
Chief Implementation Officer
John is responsible for Manufacturing, Facilities, Supply Chain and Personalization. Mr. Mazock previously served as the COO at Imover a designer of robotic equipment. John also acted as the COO at Seegrid, a manufacturer of robotic industrial trucks, where he was responsible for Manufacturing, Customer Service functions (Field Service, Client Service and Technical Support), Supply Chain, and Manufacturing Engineering. Before joining Seegrid, Mr. Mazock served as the Director of Operations at L-3 Communications, Brashear Division from 2006-2010. Prior to L-3 Communications, Mr. Mazock was employed from 2002 to 2005 at Matthews International, iDL Division, a merchandizing solutions provider, as the Director of Manufacturing. From 1992 to 2002, Mr. Mazock completed his services at Sony Electronics Inc., Mount Pleasant as Manager of the Color Television Division. From 1990 to 1992, Mr. Mazock served as an Electrical Engineer at CONRAIL, Inc.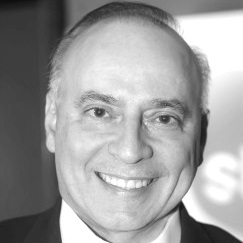 Ronaldo Varela
Chief Payments Officer, Americas
Ronaldo has over 30 years of experience in business consulting, telecommunications, payments, e-commerce, digital marketing and fintechs, He has led the areas of product development, marketing, sales and strategic planning at several of the largest financial services companies in Brazil. More recently Ronaldo served as CEO of one startup in the fintechs segment, in which he was responsible for the conception, design and development of the Brazilian digital wallet, integrated with the largest acquirer and two of the largest commercial banks in Latin America. Prior to the financial services segment, Ronaldo served as the Business Development Director at Telefonica Latam, and as the Principal for telecommunications and technology at Booz Allen And Hamilton.
Ronaldo holds a Bachelor degree in Mechanical Engineering and Business Administration, and a master's degree in business administration from the Kenan-Flagler Business School, University of North Carolina.

Peter Gilgunn
Chief Science Officer
Peter Gilgunn is a 30 year engineering veteran with technical leadership experience ranging from fundamental device research to high-volume, industry-leading technology manufacturing. He has worked on multi-disciplinary engineering challenges spanning the four states of matter from the nanoscale to the macroscale, in heterogeneous organic, inorganic and biological systems
Peter held engineering leadership positions at Infineon Technologies and Siemens Microelectronics where he was a member of billion dollar DRAM Fab startup teams in the US, UK and Germany. At Infineon Technologies in Sandston, VA he formed the AEC/APC team that integrated equipment, process and yield data to enable a shift of the manufacturing control paradigm to a proactive equipment-based control and process feed-forward control, resulting in tens of millions of dollars saved annually in product yield and a 2x increase in capacity to 11,000 wafer starts per week. He was an Associate Research Professor of Electrical and Computer Engineering and a member of the Institute for Complex Engineered Systems at Carnegie Mellon University where his research focused on implantable neural interfaces, in which he demonstrated the first ultra-compliant sub-cellular electrode implanted using a dissolvable delivery vehicle, and nanofabrication of silicon-on-insulator (SOI) CMOS-MEMS device technologies for free-space optical communications and ranging applications.
Peter holds PhD and masters degrees in Electrical and Computer Engineering from Carnegie Mellon University and a bachelors degree with honors in physics from Paisley College of Technology (now the University of the West of Scotland).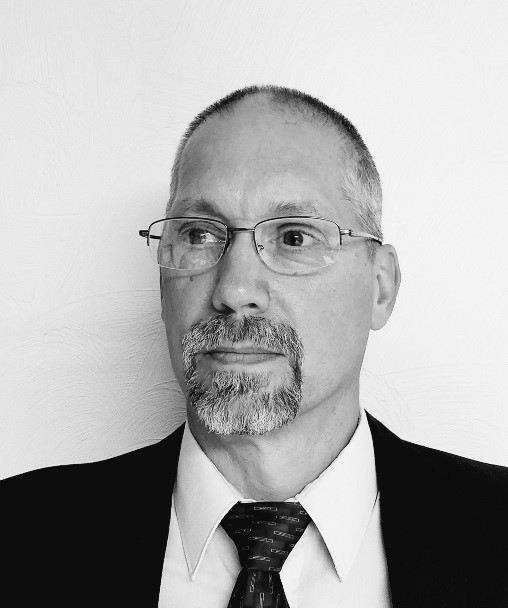 David Malarik
Director of Automation Engineering
David has over 38 years experience in the field of engineering. Starting his career at Matthews International Marking Products Division he advanced to become the divisions Engineering Manager. He focused on new product development and custom systems in the fields of indenting, etching, and printing for identification on various products. After 15 years at Matthews he moved to FOX IV Technologies where he was Vice President of Engineering and pioneered the global development of both custom Bar Code Labeling Systems and the expansion of the company's standard labeling product line. In 2014 he joined Dynamics inc. and is now responsible for the design, fabrication, and maintenance of the unique automation equipment.
David holds a Bachelor's degree in Mechanical Engineering from Point Park University and a Mechanical Engineering Technology Degree from Penn State University